Brian L. Comstock (Retired)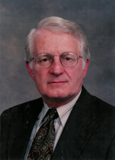 Brian L. Comstock entered private practice in 1959 with the law firm of Roberts & Shefelman where he later headed the firm's business practice group and became its managing partner. He continued as a senior business partner with the merged firm of Foster Pepper & Shefelman in 1987, and moved his practice to Short Cressman & Burgess in 1990 as partner and chair of its business practice group. In 2004-5, having retired from that firm, Brian taught as an adjunct professor at Seattle University's School of Law and Albers School of Business and Finance. In 2006, he joined his son, John L. Comstock, in forming their own law firm, the Comstock Law Firm, PLLC, with offices in Bellevue, Washington.

Professional: Over the years, Brian has been active in professional organizations and pursuits including the business, securities and tax sections of the American Bar Association and Washington State Bar Association. He chaired several committees and served as a Trustee of the Seattle-King County Bar Association in the 1960-70s. He has also been active with the Washington State Bar Association serving on its Board of Governors and the Board of Trustees of the WSBA Foundation from 2008-2011. He has lectured and presented legal materials at continuing legal education seminars and to professional groups.

Community: Brian has been active in the community and contributor to civic and charitable causes. He continues to be an active Rotarian and currently serves on the Seattle University Board of Regents. He has served as a Commissioner of the Washington State Lottery since 2005. He has served as a Board member of Northwest Center and the South Seattle Community College Foundation. He is an avid tennis player and active member of the Seattle Tennis Club.

Education: Brian is a graduate of Roosevelt High School in Seattle. He graduated from the University of Washington in 1954, magna cum laude and Phi Beta Kappa, with top honors in his political science major. Commissioned through the ROTC, he served two years as a special agent of the U.S. Army Counter-Intelligence Corps assigned investigative duties in Washington, D.C. Upon release from the service, he went on to Harvard Law School where he received his law degree in 1959.

Areas of Practice: While Brian has had experience in most areas of the law, his practice has focused primarily on business including such diverse areas as forming new companies, handling mergers and acquisitions, assisting with financings and securities compliance and advising on contracts and business transactions. He has had extensive experience in handling tax matters including dealing with tax agencies and representing taxpayers on appeals to the Washington State Supreme Court. He has a Martindale-Hubbell rating of AV and AVVO rating of "10."